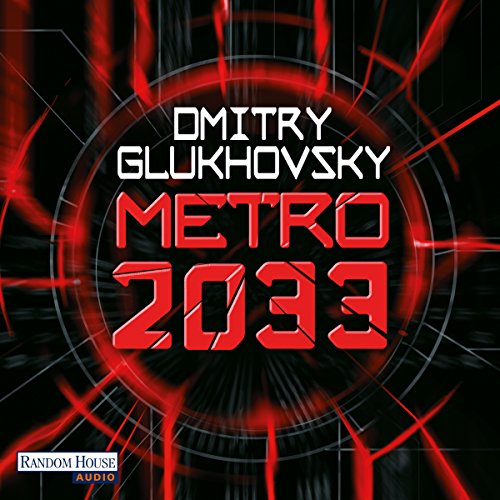 Science fiction is not innocent. It can have a liberating impact on people´s ideas about their individual and collective fate in the future. Let me introduce you to Metro 2033, a post-apocalyptic fiction novel, written by the Russian author Dmitry Glukhovsky.
The novel has become the literary reference for the ego shooter game Metro, developed by a Ukrainian game company. Get an impression here: https://www.youtube.com/watch?v=uqkgEHyhYC0
Latest news about the author Dmitry Glukhovsky.
He was labeled as a foreign agent by authorities of the Russian Federation in Oct 2022. The Russian foreign agents` law, originally passed in 2012, prohibits activists, scientists, journalists, heads of NGO´s, or commercial companies any public engagement which includes blocking websites and money aid. https://www.themoscowtimes.com/2022/07/14/putin-signs-expanded-foreign-agents-law-a78298
The plot of Metro 2033 happens only eleven years from now! In a truly post-apocalyptic setting the survivors of a global nuclear war have taken refuge in the tunnels of the underground system Metro of Moscow in Russia.
Who conducts business?
The novel describes a constant survival-resource management fight of the survivors that is controlled by competing empires: "Polis", a state with the greatest military power and the most knowledgeable of the past, battles with "Hanza", a state that controls the main ring of metro stations by its sheer economic power. You find the "Rangers of the Order" fight with the neo-Stalinist "Red Line" faction, and the neo-Nazi "Fourth Reich".
Side performers are a tribe of cannibals who worship 'The Great Worm' and the Brahmins who are scientists, and academics that collect books from the library on the contaminated Earth surface.  
Sounds like a familiar gathering of social life horrors, does´nt it? 
What does this futuristic business scenario recall in us today?
You may ask yourself who today has the ambition of ruling business empires such as Hanza and Polis. Can companies like Alphabet in a future mutation of their business purpose apply a strategy to degenerate people´s love of liberty? Have Tencent or its successors the capacities to knock people unconscious by delivering the most brutal bread and circuses events?
A single person exits the rat race (for a moment)
The main story line of Metro 2033 line is about the struggle for emotional and cognitive maturity of an unpretentious young man who learns to question the stereotyped conclusion of who the enemy is.
The Dark Ones, that seem to be alien creatures, but are mutated humans, had been unable to communicate with the human survivors on earth in a meaningful way. Then they find the 24-year-old male human Artyom.
Too late Artyom realizes that the two races could co-operate. Human made missiles have been launched. Realizing that the Dark Ones were killed senselessly, Artyom tears off his protective mask and heads back home in tears.
This is the end that Dmitry Glukhovsky described.
Is this the only possible end? The moment of shock and then business as horrible to continue?
How I decode the novel´s message
There is this one sentence in the novel I love to quote: "There's only one thing that can save a man from madness and that's uncertainty."
The feeling of uncertainty not interpreted as a state of the mind that we should suppress and deny, but as a trickster move of creating friendly madness caresses me. 
I experience science fiction as truly inspiring if it addresses chances of effecting a wonder, chances of initiating an unexpected twist that turns a dreadful dead end into a hopeful advantage for humanity.
The novel makes me sensitive to these attitudes:
Watch out whom you identify as your ally and whom as your enemy!

Communicate in unusual ways to escape preconceptions!
Good luck to Mr. Glukhowsky who could for now escape from being tortured for his beliefs!
 ###