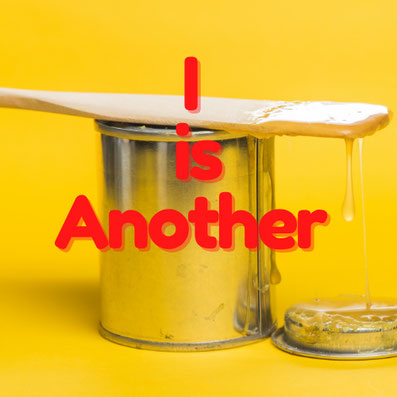 I is Another design celebrates a contradictory approach to current mainstream´s method and tool design. We care for creating sensorial experience and mind spaces where the senses get precious "refuel" .
What makes I is Another unique and innovative is that its design pushes gamification and social media compliance to a next level. Users enter a private backroom where they encounter with six different behavior states, the Bliss Identity personas, that support or oppose unconventional behaviour. Becoming able to easily slip into secret seeking, freethinking and self-ironic behaviour is the benefit.
The concept – connecting to an urgently needed precious talent base
The method and tool design of I is Another is based on the concept of bliss identity that has been derived by Patricia von Papstein from face-to-face encounters with start-up founders, CEO´s and executives. She applied her findings to identify the existence and the quality of daring paired with humorous, and farsighted behaviour in a single person or a team. 
I is Another invites and prepares to become more alert about rigid behaviour patterns. Encounters in the real world cannot so quickly introduce to a "jump out of body and mind" experience that liberates from preconceptions and fears. In the virtual space that we will build an expanded dimension of perception becomes manageable.
A space for mind rest and emotional recovery is what I is Another creates.  Building an escape/a shelter from excessive self-exposure and hasty reactions is key for developing an unconsumed repertoire of "rebellious" skills. 
Imagine you desire to train your a sense of belonging and orientation in a world spoiled by trash and propaganda.  By entering the I is Another space you will become watchfully receptive (again). The I is Another experience will help your independant minds to develop an uncorrupted way of sharing information and making decisions. 
Our global society faces a rise of emotional outbreaks and body confusion among young people, forced by digitalized input overload.  I is Another has therefore therapeutic evidence, too. People will ask for entrance to the I is Another experience to get encouraged to trust their means of human perception.
Patricia von Papstein 
###